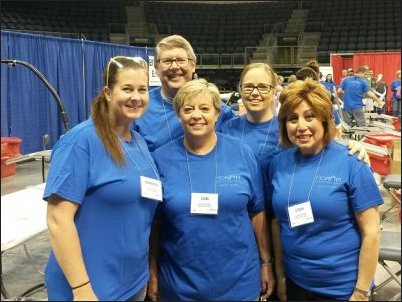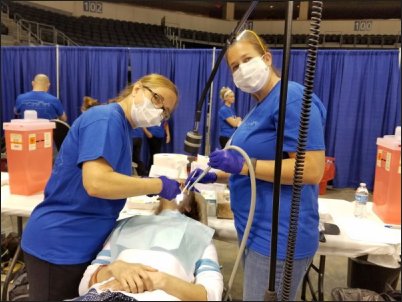 What is Missouri Mission of Mercy? Each year, a city in Missouri is chosen to host a free dental clinic in which
hundreds of volunteer dentists and dental allied professionals donate time and supplies to perform free dental care.

This year the clinic was held in Maverick's Silverstein Arena in Independece, MO. In 2017, the clinic will be held on
June 9 and 10 in Joplin,Missouri. For more information, Google Missouri Mission of Mercy or MOMOM 2017.