MEET OUR STAFF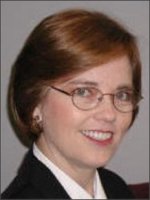 Dr. Karen Rethmeyer
Having spent 5 years as a design engineer in avionics, Dr. Karen Rethmeyer returned to dental school in Kansas City, graduating first in her class. She is a Master in the Academy of General Dentistry (www.agd.org) and has trained extensively with the Pankey Dental Institute (www.pankey.org).

The Academy of Dentistry International (www.adint.org) recently inducted Dr. Rethmeyer as a Fellow for her work in Guatemala. She is a member of the American Dental Association, the Missouri Dental Association, and serves on the board of directors for the Greater Kansas City Dental Association. She is a member of several local and national dental study groups and charitable organizations.

She enjoys spending time with her family, gardening, cycling and church activities.

Amanda
Clinical assistant, Amanda, comes to our office from the High Tech Institute where she studied both clinical and business aspects of the dentistry. With the touch and gentleness of an angel, her patients enjoy how she makes dental procedures so easy for them. In her free time she enjoys going on walks with her husband and baby, playing with her cat Boo Boo, and sewing.

Lori
Our hygienist, Lori first became interested in dentistry while she was volunteering on a mission team to Guatemala. She is such a caring individual that upon returning to the United States, she gave up her accounting career to devote herself to hygiene and patient care. Lori's patients love having their teeth cleaned, because she keeps them comfortable and at ease. Lori enjoys spending time with her family, (especially her new grandson), shopping with her daughter and riding on the back of her husband's Harley!

Lydia
Lydia, our Business Assistant comes to us with 21 years of customer service experience. With her cheerful attitude and friendly manner, you can always count on her to be your advocate solving issues with insurance and scheduling. An Air Force wife of 20 years, Lydia enjoys spending time with her family, church, traveling and SHOPPING!!

Joan
You will often find Joan smiling in our front office in the afternoons or helping to allow our staff to attend continuing education seminars. With her 30 years of experience in the insurance industry, it has been a blessing to have Joan help us coordinate patient care these past 10 years. Joan enjoys her church activities, and working to find homes for rescue pups.