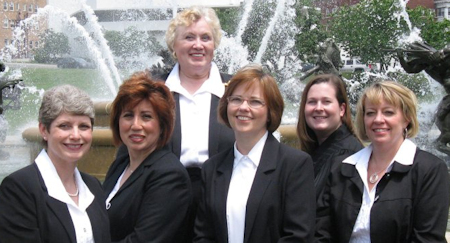 Welcome To TLC Dental Care!
We are pleased to offer you and your entire family exceptional dental care in Kansas City. Our professional full-service dentistry paired with our outstanding patient care is a winning combination! Visit our office to experience the difference! Establishing rewarding and lasting relationships with our patients is important to us. We pledge excellence in all we do, and we are looking forward to helping you make the most of your smile now and for all the years to come.

What Makes Our Practice Unique?
Dr. Karen is not just another dentist in Kansas City, she is also an engineer, receiving her engineering degree from the University of Missouri Kansas City (UMKC). How does this make her unique? Karen says, "My engineering knowledge helps me when dealing with unusual situations with patients and their teeth." Karen and TLC Dental Care has been serving patients in South Kansas City since 1987.
Professional Dental Services with a Personal Touch
Along with providing a personal touch, we also strive to provide comprehensive dental care to every one of our patients. It's helpful to have a dentist who can provide many dental services in a single practice. With this in mind, Dr. Rethmeyer makes sure she has the equipment and training necessary to provide dental services in a variety of areas.